About Us
Netsoft is a Technology Search firm, co-founded in 1992 by Randal J. Prout and Eric A. Thoreson. Located in Silicon Valley.
We are a boutique search firm specialized in staffing technology based start-up companies.
Our Search Consultants have worked in the industry for high-tech companies in engineering (degreed engineers), marketing and sales. In total we have decades of search experience with staffing start-up companies. What this means to you is a deeper understanding of your business coupled with a long track record yielding unparalleled results.
Our mission is to find the impact talent that will enable your start up to achieve its' optimum success.
Our Team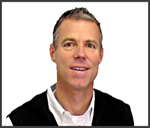 Randal J. Prout, Co-founder
Randy started his career as a design engineer doing structural analysis and mechanical design at Hughes Aircraft and FMC Corporation in the mid 80's. He soon realized he had a passion for helping people realize their career goals and moved into technology search. He joined a national technology search firm in 87', Source Engineering, where he became the top producer in the Palo Alto office. From there he started the Silicon Valley office for a Boston based search firm that focused on staffing start up companies.
In 92' he founded Netsoft, in Santa Clara, with the goal of providing early stage start up companies the key talent needed to grow their businesses. Netsoft quickly grew to six recruiters in Santa Clara and opened a satellite office in San Diego. Currently Randy specializes in Sales, Marketing and Services searches at software start-up companies from the Vice President level to senior key contributors.
Utilizing his vast network, and twenty plus years in executive search, is able to locate top talent, assess their capabilities and produce the candidates with appropriate skill alignment.
Randy holds a B.S. in Mechanical Engineering from California
Polytechnic University, San Luis Obispo, awarded in 1983.
Outside of work Randy enjoys spending time with his wife and three boys, epic mountain bike rides and short line water skiing. He helped fund and is active with Cal Poly's Center for Innovation and Entrepreneurship.
Phone: (408) 562-2064

Eric A. Thoreson, Co-founder
Eric began his recruiting career over 20 years ago at Source Engineering (Sunnyvale office), where he set performance benchmarks and became the nationwide top performer. Then he joined Innovative Technology performing higher level searches and narrowed his focus to start-ups in the networking industry. Eric co-founded Netsoft in the 90's. Since commencing his recruiting career, he has billed over $9 million with his clients. One distinction is to take equity positions in client companies, thus aligning the goals of Netsoft with the client company, the hiring manager, and the professional being placed.
Prior to his career in recruiting, Eric was an engineer in hardware design, system testing, field services, program management and account management with General Electric, and a founder in two entrepreneurial enterprises. Eric holds a BSEE cum laude from the University of Toledo.
When not connecting professionals with entrepreneurs, Eric may be found with his family, or playing volleyball, or traveling (44 countries so far) or working with one of several non-profits.
Top 5% most viewed @LinkedIn profiles.
Phone: (408) 562-2068